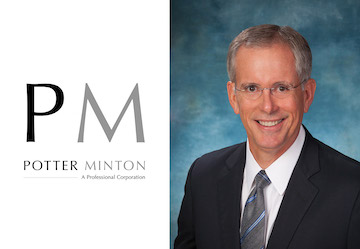 Mike Jones recently helped a team of lawyers from Hogan Lovells obtain a significant jury verdict in favor of their client, ResMan LLC.  The team from Hogan Lovells was led by Maria Wyckoff Boyce and included Cristina Espinosa Rodriguez and Jillian Beck.
On March 18, 2021, a federal jury in Sherman, Texas awarded ResMan LLC $152 million in a case alleging that Karya Property Management LLC misappropriated ResMan's trade secrets to develop its own rival property management software.
Following a nearly two-week trial, the jury needed only two hours to render its decision that included $32.29 million in compensatory damages and $120 million in punitive damages.
"We are grateful for the Jury's verdict and appreciate the hard work of our trial team under very difficult circumstances," said Paul Bridgewater, Chief Executive Officer of ResMan. "This case is very important to ResMan because our intellectual property is one of our most valuable assets. Our trial team partnered closely with us to protect our state-of-the art property management solution."
Featured in The AmLaw Litigation Daily's "Litigators of the Week," Maria Boyce shared, "we were very fortunate to partner, as we have many times in the past, with Mike Jones of Potter Minton in Tyler, Texas. Mike is a fantastic lawyer whose trial skills are unparalleled. He conducted voir dire and the direct examination of a former information security employee of ResMan. His paralegal Jo Vallery was also a valued member of our team."
Potter Minton congratulates ResMan and its trial team for their outstanding win.
The case is ResMan, LLC v. Karya Property Management, LLC and Scarlet InfoTech, Inc. d/b/a Expedien, Civil Action No. 4:19-cv-00402-ALM, in the United States District Court for the Eastern District of Texas, Sherman Division.