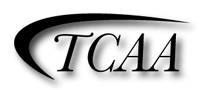 At the Texas City Attorneys Association (TCAA) Annual Meeting on October 10, 2013, in Austin, Texas, Ron Stutes was elected as Director of the TCAA Board of Directors. TCAA is a statewide organization consisting of over 500 municipal attorneys.
The Texas City Attorneys Association was organized in 1928 as an affiliate to the Texas Municipal League to promote, encourage, and advance the professional development of municipal attorneys throughout the State of Texas. TCAA is an affiliate organization of the Texas Municipal League (TML), which represents some 98 percent of the Texas urban population through its over 1,100 member cities. TCAA currently has a membership of over 500 attorneys and continues to meet the needs, concerns, and problems of its members in a variety of ways, providing, among other services, continuing legal education, the ListTCAA Listserv, a monthly newsletter, municipal certification, awards for outstanding municipal lawyers, and much more.
Mr. Stutes' practice is focused upon providing a wide variety of counseling and litigation-related services to municipal clients. He serves as the City Attorney for the cities of Palestine, Canton, Tool, and Coffee City. He also has provided legal services to several other cities in East Texas. Mr. Stutes has experience in lawsuits regarding constitutional challenges to ordinances, environmental matters, land use issues, code enforcement, utility and franchise matters, municipal bonds, bankruptcy, federal grants, and annexation. Mr. Stutes has tried lawsuits involving these issues in both state and federal court.
In addition, Mr. Stutes is a frequent speaker at legal seminars as well as seminars for municipal board members and staff. He has spoken on litigation topics, land use, racial profiling, bankruptcy, and municipal franchises. He has spoken before groups such as the State Bar of Texas, the Texas City Attorneys Association, the North Central Texas Council of Governments, the Federal Bar Association, and the National College of District Attorneys. He was the Course Director for the State Bar of Texas Suing and Defending Governmental Entities course in 2012.