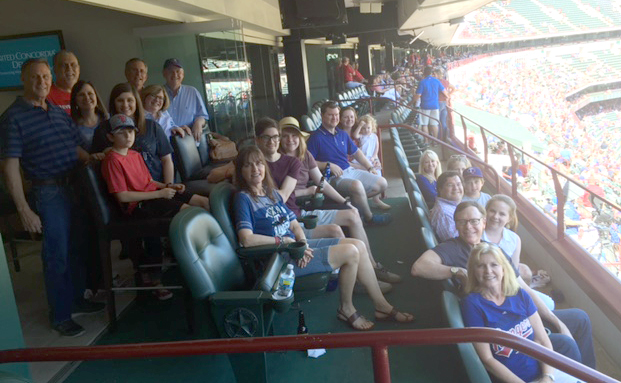 It's no secret that our attorneys like to win in court….and probably most anywhere else.  Winning is exactly what they did on Sunday, June 5th at the Texas Rangers Stadium.  Okay, so maybe it wasn't the attorneys themselves that won exactly, but surely a Texas Rangers win over the Seattle Mariners by 3 to 2, counts?
There were 21 Potter Minton attorneys, spouses, and children in attendance on what turned out to be a day filled with spectacular weather, followed by copious amounts of hot dogs, jovial socializing, and much loud and rambunctious cheering.
The highlight of the game was the heads-up play by Ranger Elvis Andrus, when he deceived the outfielder into making a casual throw, then accelerated and scored the tying run.  Go Rangers!!