Posted on

January 2, 2019

in Cases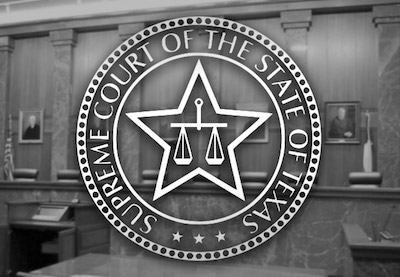 The Potter Minton team of Glenn Thames and Ronald Stutes successfully appealed to the Supreme Court of Texas for a Writ of Mandamus in the case of In re Castle Texas Production Limited Partnership.
The case was an oil and gas dispute that began over 22 years ago. After a trial that resulted in victory for both sides, Potter Minton's client, Castle, won the first of several appeals, obtaining affirmance of its countersuit and reversal of the judgment obtained by the Long Trusts. The case was then remanded to the trial court for "calculation of pre-judgment interest."
This led to several attempts to get the trial court to calculate pre-judgment interest. But since the trial court insisted on reopening the record and conducting further proceedings, Castle waived its right to pre-judgment interest and submitted a judgment for post-judgment interest running from the date of the first judgment, which the court signed.
The Long Trusts appealed this judgment, asking the appellate courts to rule that because the record had been reopened, the post-judgment interest would run from the date of the second final judgment. The Supreme Court ultimately ruled in favor of the Long Trusts and ordered the trial court to enter judgment with the post-judgment interest to run from the date of the second judgment.
But the Long Trusts weren't satisfied and successfully convinced the trial court to again reopen the record to determine post-judgment interest, a maneuver that would have resulted in further delay and a reduction of the amount of interest owed. Potter Minton petitioned the Tyler Court of Appeals for a writ of mandamus, which was denied in a 2-1 decision. However, Thames and Stutes took the case to the Supreme Court of Texas, which reversed the Tyler Court of Appeals and conditionally granted the writ of mandamus, ordering the trial court to enter judgment in favor of Castle with interest going back several years to the date of the second trial court judgment. The victory resulted in an increase of over $1 million to the judgment previously obtained for the firm's client.